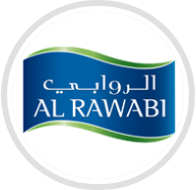 Al Rawabi Dairy offers milk, dairy and yoghurt products. It also supplies fresh and long life fruit juices in many different flavours.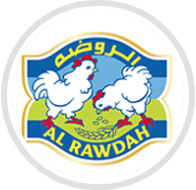 Emirates Modern Poultry, offers a variety of fresh and frozen meat products as well as a diverse product range of processed foods.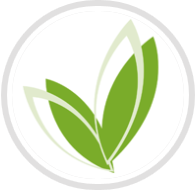 Green Fields
Green Fields for Feed Industries offers a variety of different animal feed products.
---
About Emirates Rawabi
Emirates Rawabi is the leading UAE integrated dairy and poultry products company. Emirates Rawabi brand names are synonymous with freshness, quality excellence and superior taste. With more than 1,200 staff members and with plants and farms covering over 460 hectares, Emirates Rawabi is the largest operator in the UAE and holds a leading market position. Established in 2000 by the merger of Al Rawabi Dairy and Emirates Modern Poultry, Emirates Rawabi today is considered to be the leading poultry producer in the UAE as well as well as being the owner of the nation's most well-known brands of fruit juices and dairy products. Emirates Rawabi is composed of many investors. Some of the key investors are Arab Authority for Agricultural Investment and Development, Gulf Investment Corporation, Investment Corporation of Dubai and Emirates Industrial Bank.